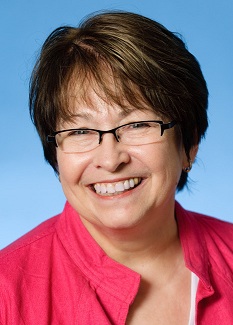 Dori Brousseau
Office Manager
dbrousseau@haworthco.com
When I was a kid, and learning to ride a bike, I learned how to ride fast. I don't mean I quickly mastered bike riding – I mean I learned to ride FAST. However, apparently I never learned the nuances involved in stopping. Well, one way or another, I had to stop, so I guess I must have figured the best way was to just run into the biggest thing around. So, I ran into the house. Fortunately, I'm a quick learner and it only took a couple of times running into our house for me to learn to use the brakes.
Fast forward many years, and here I am – the Office Manager. I never have a boring day. I thrive on variety. I believe a big part of my job here is to take care of my clients – my clients also happen to be my coworkers. If I take good care of them, then they – in turn – can take good care of their clients. I believe in learning constantly and in good, honest hard work. But I try to work smart – so I don't have to work too hard. And always – no matter how fast I'm going – I try the brakes before I run into any large immovable objects.
Dori works at all of our locations, but most days you'll find her at the West St Paul office.