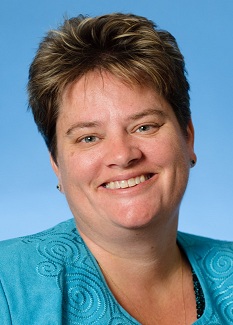 Vickie Bjork
Certified Public Accountant | Edina Office
vbjork@haworthco.com
"Live today, await tomorrow, remember yesterday… everything happens for a reason." – Tinkerbell
This happens to be one of my most favorite quotes from one of my favorite Disney Characters! To say that I am obsessed with Disney would be putting it lightly. I think that I have been to Disney World more than Walt Disney himself.
If you were to say that being a CPA is magical, many would laugh and find the comparison quite funny. However, although I don't have a magic wand or pixie dust I've still been able to save my clients a lot of money and avoid unnecessary penalties over the years. I've found that being proactive and communicating with my clients on a monthly basis helps us ensure that we are on the right track and are making smart decisions when it comes to their business. I pride myself on being thorough and detail-oriented. I've enjoyed working at Haworth & Company for the past 20+ years and I'm looking forward to many more!
I guess you could say, working with numbers is in my blood. After all, both my mother and my sister are also CPA's. When I'm not at work or traveling to Disney World, you can find me doing projects on my small hobby farm and hanging out with my daughters, son-in-law and husband.