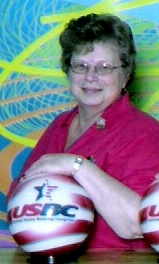 Laura Lien
Bookkeeper | West St. Paul
llien@haworthco.com
Bowling and accounting are synonymous to me. In bowling it is crucial to maintain a correct form, to analyze the pins/placement, to calculate risk and to ensure you are performing your best with each attempt in order to get a strike. As a bookkeeper with Haworth & Company, for the last 5 years I have taken that same approach with my clients. I am a good listener that analyzes each situation. I am very detail oriented and I work diligently to ensure that I produce the most accurate financials for each and every client! I guess you could say that I always aim to bowl a perfect game!
When I'm not in the office or winning bowling championships I am spending time with my grandchildren. They are the light of my life and I enjoy each and every moment spent with them.
One of my favorite bowling quotes is, "Bowling is a sport for people with talent to spare."